Affordable  • Energy Efficient • Stress Free • Pride of "Ownership" • Sustainable
Typical solutions to the affordable housing problem often involve the renter paying approximately 30% their income in rent and another group, most often a government agency, making up the difference between the amount paid and the actual rent up to a maximum determined by the HUD area Fair Market Rent ("FMR"). Because resources are finite, this is a very limited solution, and in most cases subject to long waiting lists or not available at all. Other solutions make use of a different type of subsidy, they mandate that a certain percentage of a new development be rented at a below-market rate, but this tends to have the effect of reducing the amount of new construction. Given the massive shortage of affordable housing, we need more housing construction, not less. Our

ult
âba
 (pronounced ult-haba) solution is different. We plan to bring the building cost of the house down to a level where it is affordable without any subsidy. As important as affordable rent, our model has the potential to produce near limitless numbers of affordable houses - something not possible with subsidized solutions.
We believe that our
ult
âba
homes provide a singular opportunity to supply large quantities of high-quality, extremely robust, energy efficient, and environmentally adaptable housing that is affordable to extremely low-income ("ELI") renters. We didn't invent the shipping container house; we simply have a new idea how to implement them. Other non-profits are using shipping containers for "affordable housing," however we believe their models are too expensive to help ELI renters. The same is true for building new stick-built homes or renovating run down existing housing, and other forms of mobile housing simply aren't durable enough. An entirely new model is needed.

With
ult
âba
, we believe it is possible to

cut the current market rental rates in half

 and realize ELI-affordable rental rates

without subsidies

. In a market like the Greater Houston-Galveston area where the prevailing market rents are a severe housing cost burden to ELI renters, this will be life changing. In addition, many renters coming from substandard housing may also realize large energy savings, further reducing their total housing cost burden. It truly is the

ult

imate h
â
b

it

a

t.
Comparison of Houston/Galveston Area 1 and 2 Bedroom Fair Market Rents and First Priority Rent Targets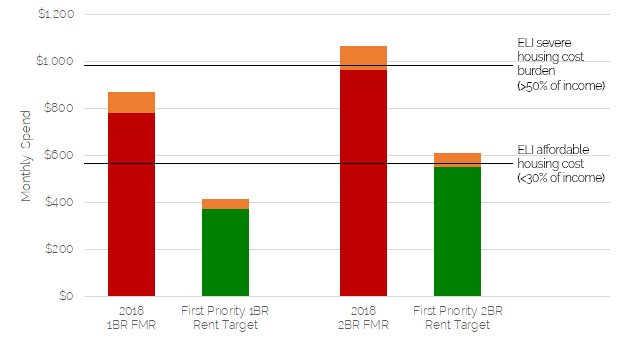 HUD Fair Market Rent ("FMR") includes an assumption for energy cost. The orange bars in the chart above are an energy cost estimate. 
Note that HUD FMR represents the 40th percentile meaning 60% of the rental units in a given market are more expensive than the FMR.
Our approach in developing our affordable housing solution:
(1) Design a limited number of standardized models that are extremely durable, low maintenance, highly energy efficient, and can be rapidly mass-produced below our cost target.
(2) Use smart design and manufacturing efficiency to achieve production costs that enable our ELI-affordable rent targets (which also include ongoing repair and maintenance and other key items listed in #3 and 4 below) that are 

on the order of

half current market rental rates, 

and do so without the need for ongoing subsidies.
(3) Turn renters into "owners." We love the "sweat equity" component of a Habitat for Humanity home, but it doesn't work with our manufacturing model. Notwithstanding, we want our renters to have a similar pride of ownership. To this end, our low costs allow us to accrue a "principle" component in the rent (much like in a mortgage payment), while still remaining affordable, that the renter earns for maintaining the property as agreed and making rent payments on time. This equity can be passed on to family or bought out when the renter moves.
(4) Eliminate down payments which, in and of themselves, price many ELI renters out of the market - in some cases, forcing people to live in hotels where they pay multiples of what they should be paying in rent. To accomplish this, 
we will include an invisible "pay it forward" element that will serve as a de facto mutual rent payment "insurance" across our client base. Again, our low cost, nonprofit model makes this possible.
(5) Ultimately, our vision to develop small (~2 acre) neighborhoods of 12-14 homes situated around shared green space, playgrounds, pavilions, etc. We believe community is important for security and for creating a sense of belonging, care, and support.
ult
âba
 Model A (300 sqft | 1BR/1Bath) 
Our rent target is

<$375/month

 compared to the current 1BR market rate of approximately $750/month.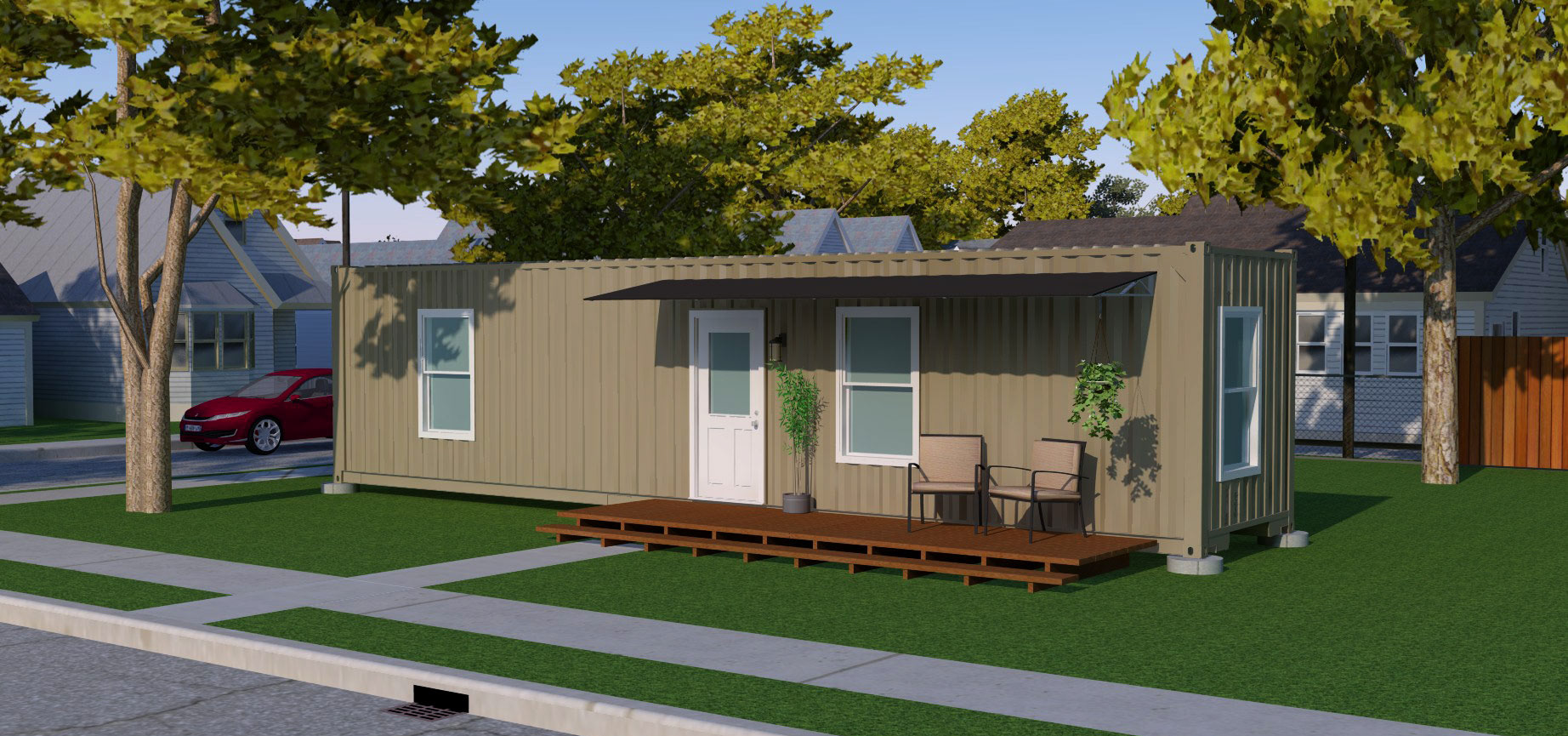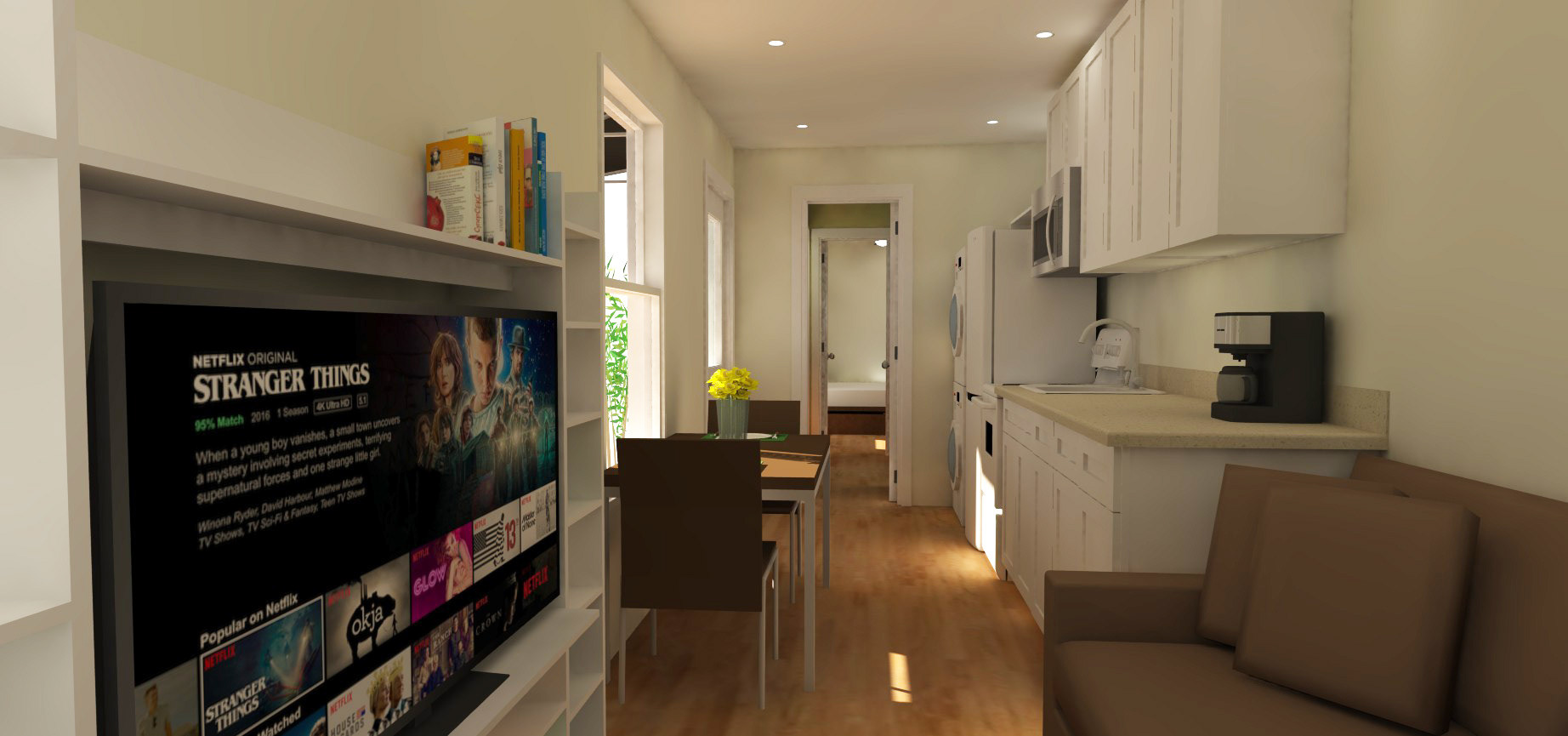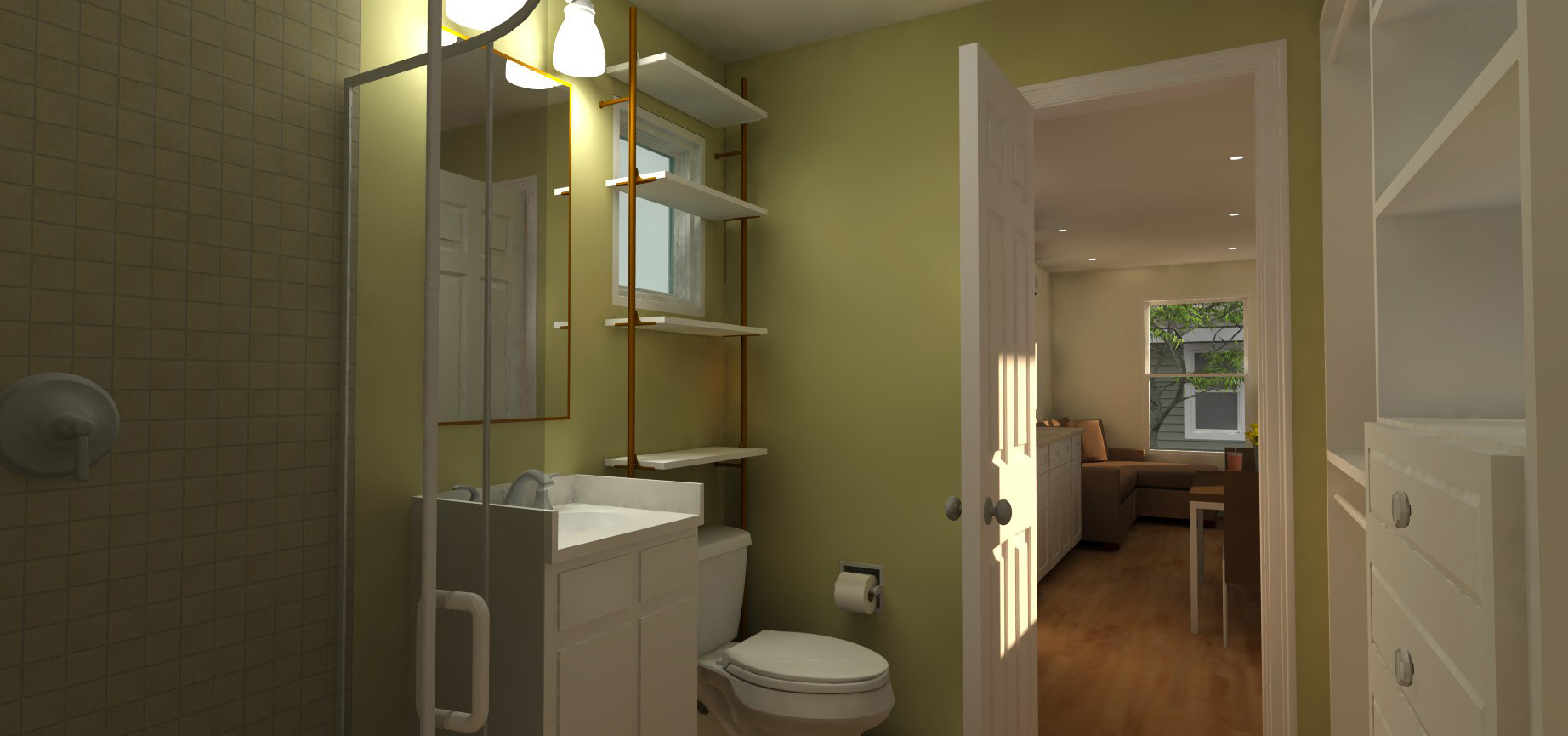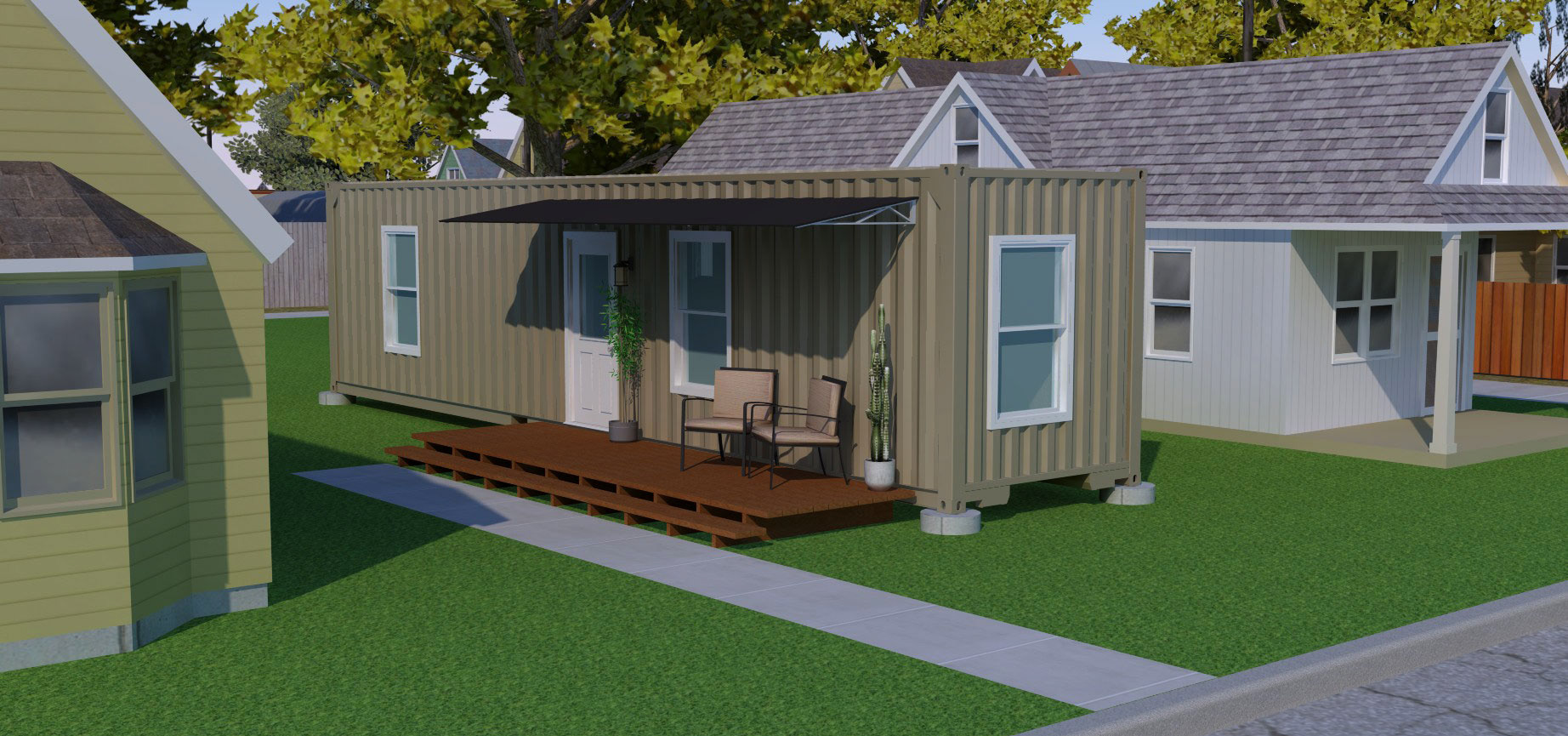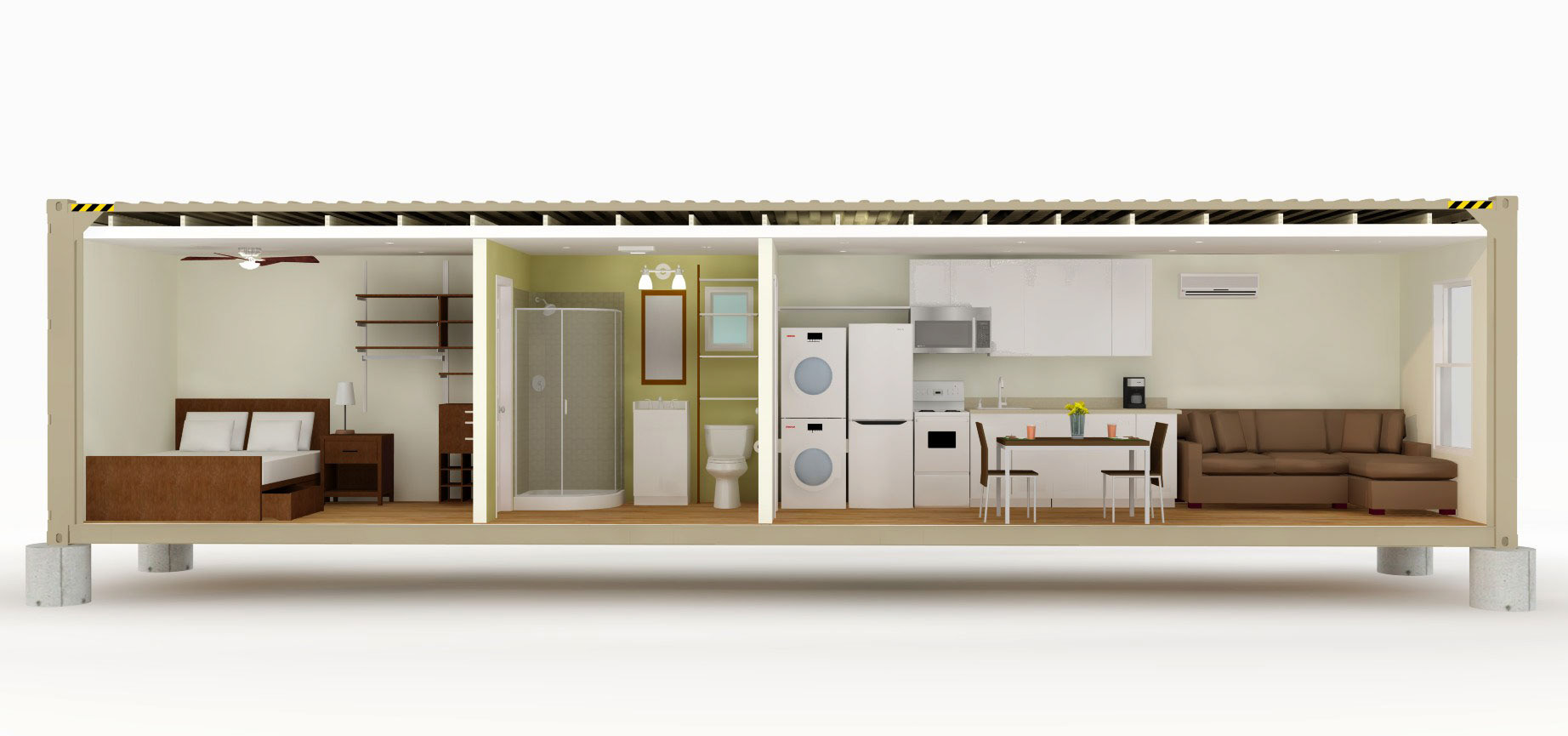 Key elements of our
ult

âba
products include:
Affordable

: we are targeting monthly rental costs for high quality homes that are comparable to what the renter might currently be paying to live in a slum. For example, we believe we can deliver homes that rent for approximately $375/month for a one bedroom and $550/month for a two bedroom. Current market rates are around $750 and $1,000 respectively.
Energy Efficient

: high rent is only part of the housing cost burden. Many ELI renters also experience burdensome utility expense due to the structural and insulation damage common in sub-standard and run down housing. We believe our renters will realize as much as 80% lower utility costs in cases where coming from substandard housing.
Stress Free

: like most of us take for granted, we want our renters to have a place to come home to with no electrical or plumbing problems, no leaks, no drafts, and no pests roaming the halls. If it's broke, we'll fix it. We will strive to be the anti-slumlord.
Pride of Ownership

: our renters will accrue "equity" with each month's rent payment that they can take with them when they move or pass on to their families if they make their rent payments and maintain the property as agreed. Our goal is to help someone who today can't afford to rent a decent home experience a "pride of ownership" similar to a homeowner. 
Sustainable

: critical to supplying large numbers of affordable homes, we believe we can build a "perpetual motion" machine where the cash flow generated from rentals is sufficient to service the debt and maintain the property without on-going donations. This is not to say that we won't seek donations to develop and prove out the model and to accelerate the process of providing decent homes to as many people as possible. Rather, after reaching a critical mass, our plan doesn't require ongoing donations to build additional capacity or to subsidize our rental-rate targets.
Community

: we want to develop communities: life-changing homes in life-changing neighborhoods with shared outdoor space, parks, playgrounds, a community pavilion, etc. We believe community is important for security and for creating a sense of belonging, care, and support. We want to build neighborhoods that lay the groundwork for caring relationships to help ease the daily stress, struggles, and challenges of life.
Advantages of shipping containers as the building block of our
ult

âba
ELI-affordable housing
Proven

: shipping containers are well-established as highly effective, low-maintenance housing structures.
Quick and inexpensive to build

: we believe shipping containers are ideal for mass production of standardized floorplans at a low cost rapid pace that stick-built houses simply can't achieve.
Adaptable

: because both the (1) land and (2) the structure are components in the total cost of the house, a solution that is opportunistic with respect to land is highly desirable. The four pier foundation design allows for easy and inexpensive adaptation to any flood zone elevation requirement.
Extremely strong and long lasting

: shipping containers are strong enough to withstand category 5 hurricane force winds without damage. Unlike mobile home and trailer exteriors, the shipping shipping container envelope is extremely durable and will remain robust for an indefinite time resisting leaks, structural problems, and pests - something mobile homes and manufactured housing can't claim. 
Eco-friendly

: the US is a net-importer of goods, so there is an ever growing supply of shipping containers. Recycling them into houses saves energy and conserves natural resources.
Energy-saving features include a tankless water heaster and both closed-cell foam and fiberglass insulation for approximately R-37 in the ceiling and R-21 floors and walls.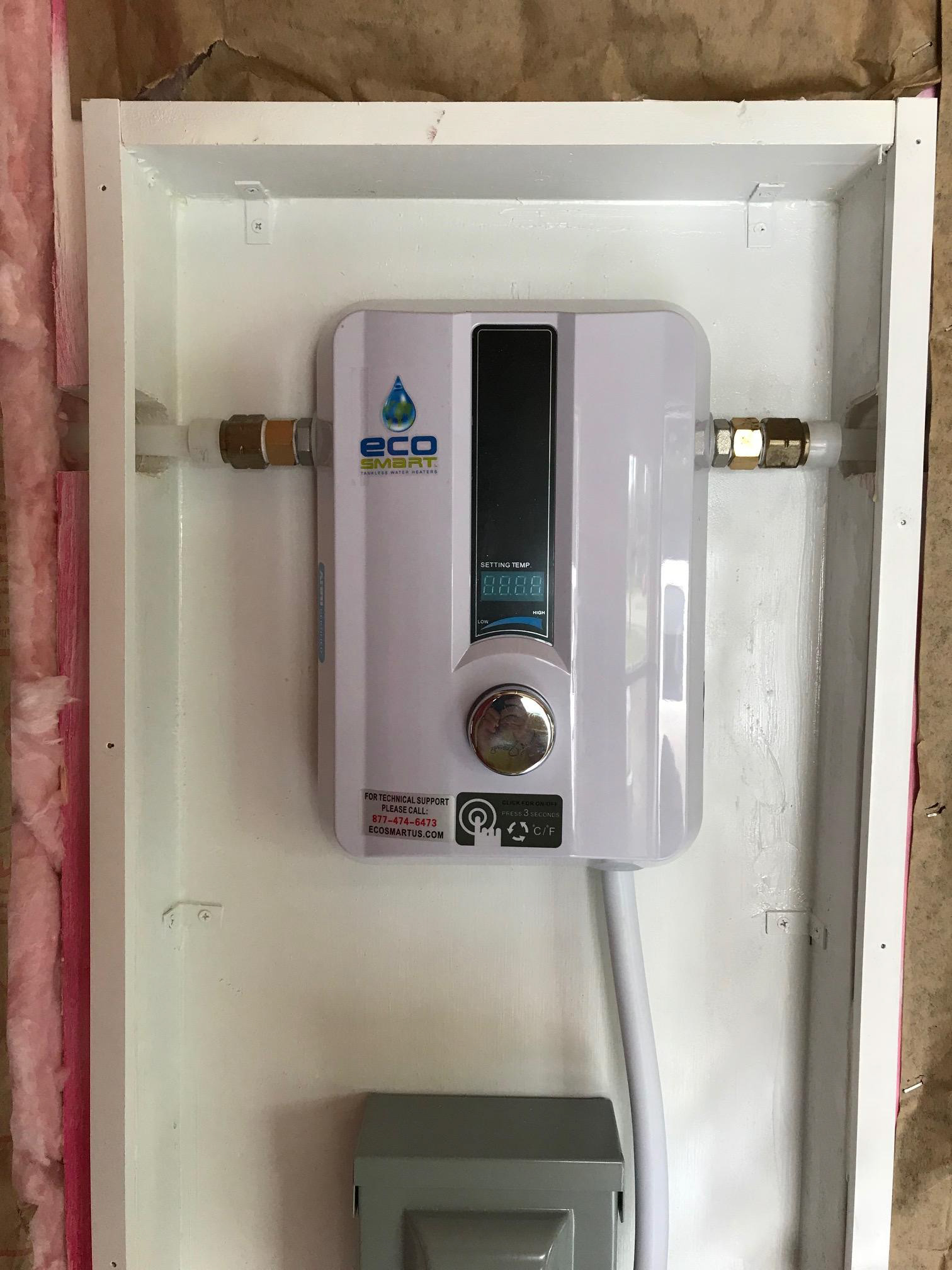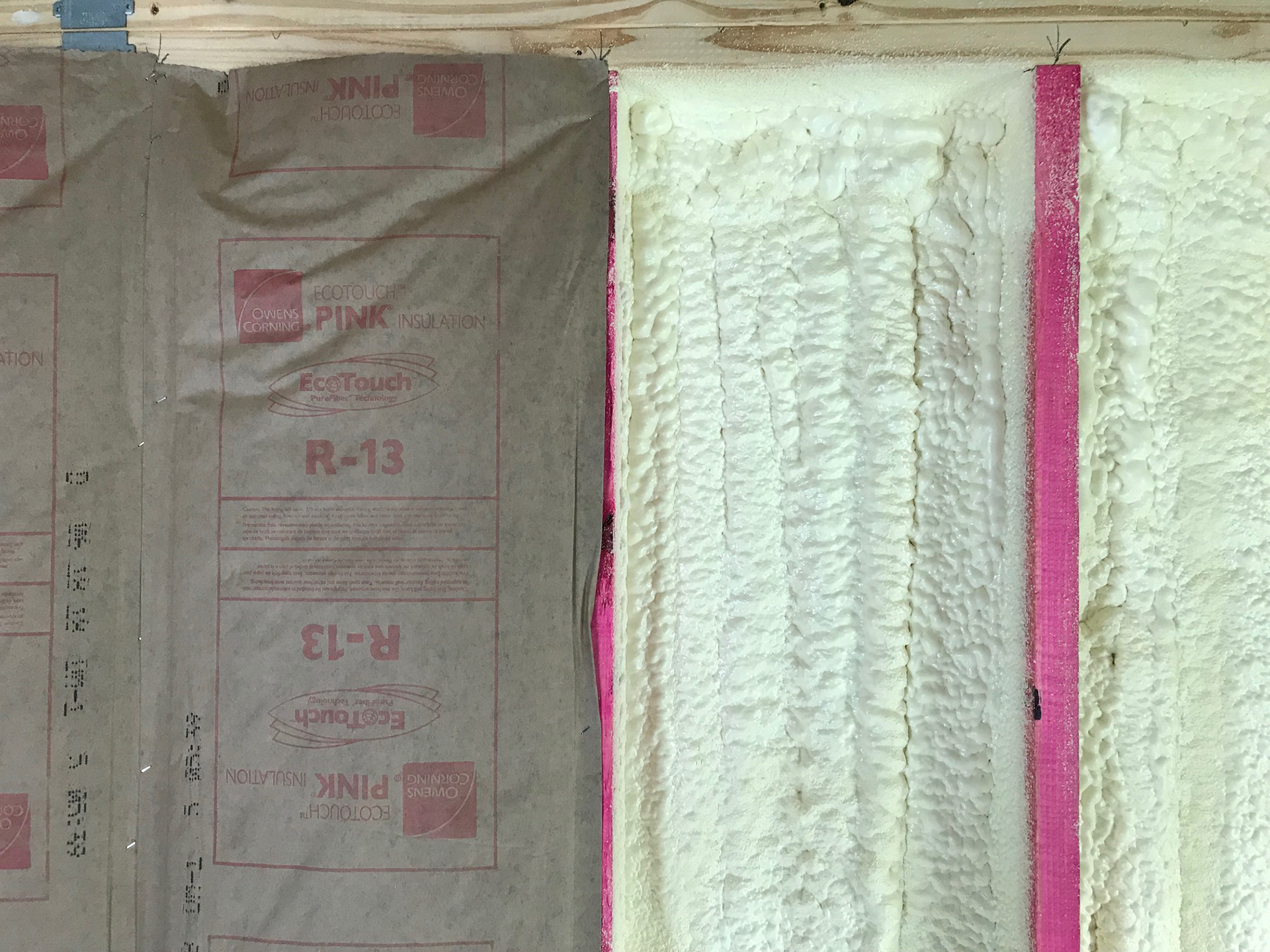 Two-Container Concept (600 sqft | 2BR/1Bath) 
Our rent target is

<$550/month

 compared to the current 2BR market rate of approximately $1,000/month.